This summer I have been busy. Mostly I have been working but I have also had chance to do a bit of climbing. My major achievement of the summer has been building my own wall in a spare shed at home. Well when I say spare a few bits had to be moved around but there's space for it now.
The wall consists of a 40 degree board up against another board with is just slightly less than 40 degrees.
The steeper wall is made to the same specification as a moon board and I have been using this for rock climbing, while the slightly less steep board is covered in sheets of old ply, which I have been using for drytooling.
Moon Board
I have used the old ply as a cover to allow me to use my crampons without needlessly damaging the wall.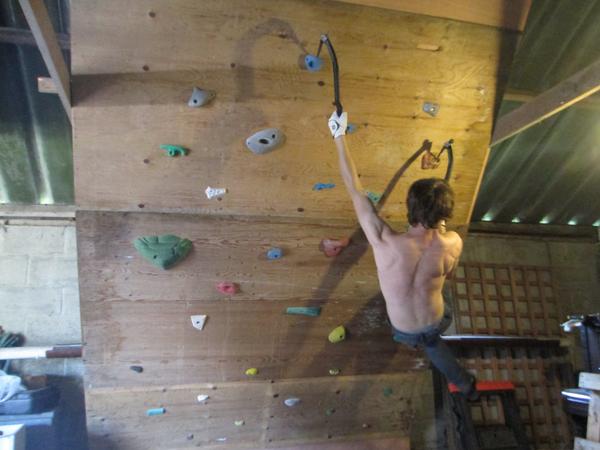 Tooling Board
The wall has made getting climbing much easier, as I don't live particularly close to any commercial walls, and it saves me a lot of fuel money not having to drive through to York every day.
This past weekend I competed in the Buxton Thunderdome drytooling competition and came third, which was much better than I expected given the strength of the field. It looks like the wall is having the desired effect on my ability. Hopefully I can continue improving and do a bit better at the 2015 UIAA Ice World Cups.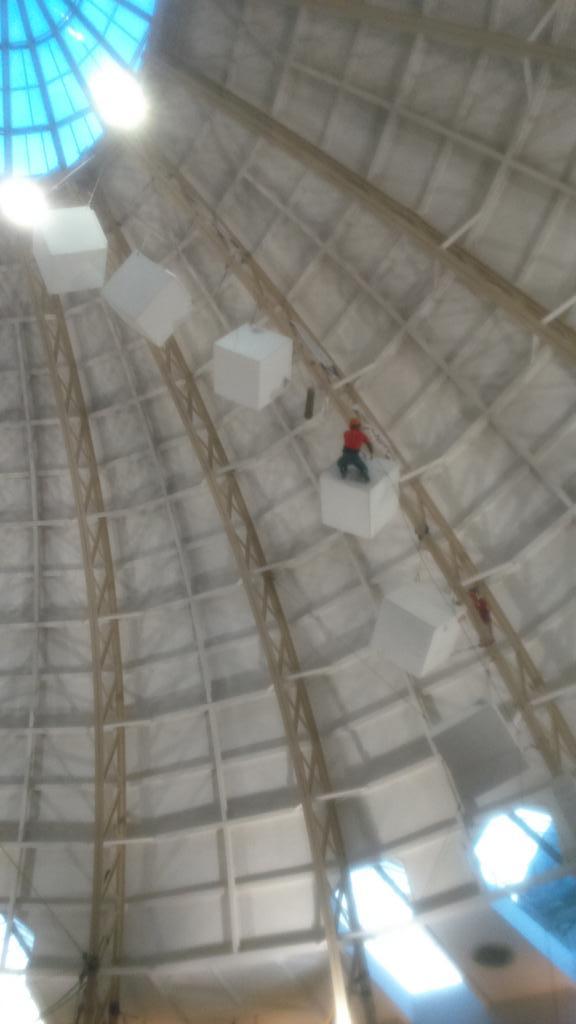 Buxton Thunderdome
I have had a lot of help with this wall, mostly from my dad who helped me build it, or rather I helped him as he probably did most of the work.
MKM Driffield
were a big help giving me a discount on wood, as have been
Red Goat Climbing Wall
, in York, who have generously supplied me with loads of old holds for tooling on, t-nuts and bolts!